Despite its scorching romances and violent battles, Starz's time-travel drama Outlander has always been a love letter to Scotland. According to The Scotsman, not only is the show filmed there, but it's also responsible for an increase in visitors to the UK's far north (via BBC). The popular show is getting its own spin-off, but it's not what we were expecting.
Starz officially revealed a new show starring Jamie Fraser and Dougal MacKenzie, as well as Sam Heughan and Graham McTavish, in June of 2020. However, rather than a written series featuring the characters they play on Outlander, their new effort is a trip docu-series. Men in Kilts follows the two actors on a road trip across Scotland, where they see some of the country's most beautiful natural landscapes while learning about the country's history and culture. We won't be following Claire (Caitriona Balfe) or any of the other show's characters on their adventures, but we will get a closer look at the people who play them.
This will surely be an excellent companion piece to Outlander as well as a stand-alone show for fans of Scotland. Let's see what we know about Men in Kilts thus far based on the announcement.
When can you order Men in Kilts?
Starz provided fans with some insights about the upcoming drama Men in Kilts. The show's premiere date has not yet been announced. In the promotional materials for the new show, only "Coming Soon" is stated.
Related – The Storage Wars – Every Detail You Should Know in 2022
With the film and television industries currently on pause, "coming soon" is unlikely to inspire confidence, but there is some good news to report. Heughan disclosed insights about the yet-to-be-announced show in an interview with OprahMag.com in 2019. He told the publication, "We've finished shooting, and might I say, it looks extremely entertaining." The glossy finish of the show's trailer (more on that in a minute) feels like more indication that the show is ready to go and the network is just finding out when to air it. While we don't have any proof, everything suggests that "coming soon" relates to the show's premiere.
When will Men in Kilts be seen? The show is expected to launch before the end of 2020, yet nothing can be guaranteed.
Who will show up on Men in Kilts?
Men in Kilts will follow Heughan and McTavish's adventures, with a bevy of knowledgeable and lively experts along the way. There's no indication on whether any of their fellow Outlander cast members will make cameo appearances, but fingers crossed.
The show was inspired by Heughan's 2019 project Clan Lands. According to OprahMag.com, the podcast began as a side project, but after he began developing graphics to go along with it, he realized it could be turned into a TV show. The show will be, according to Heughan in an interview "It's essentially a road trip through Scotland with my co-star Graham McTavish, who is a fascinating guy in his own right. "You know, it'd be fantastic to understand more about it," we said after years of pretending to be Highland warriors."
The show appears to be focusing on the two major characters, in addition to providing wonderful travel advice and historical knowledge.
Related – Top Chef Season 19 – All You Should Know
What to Expect From Kilted Men
While we won't be seeing the plot twists and shocking character deaths that Outlander is known for, there are a few things to look forward to on Men in Kilts.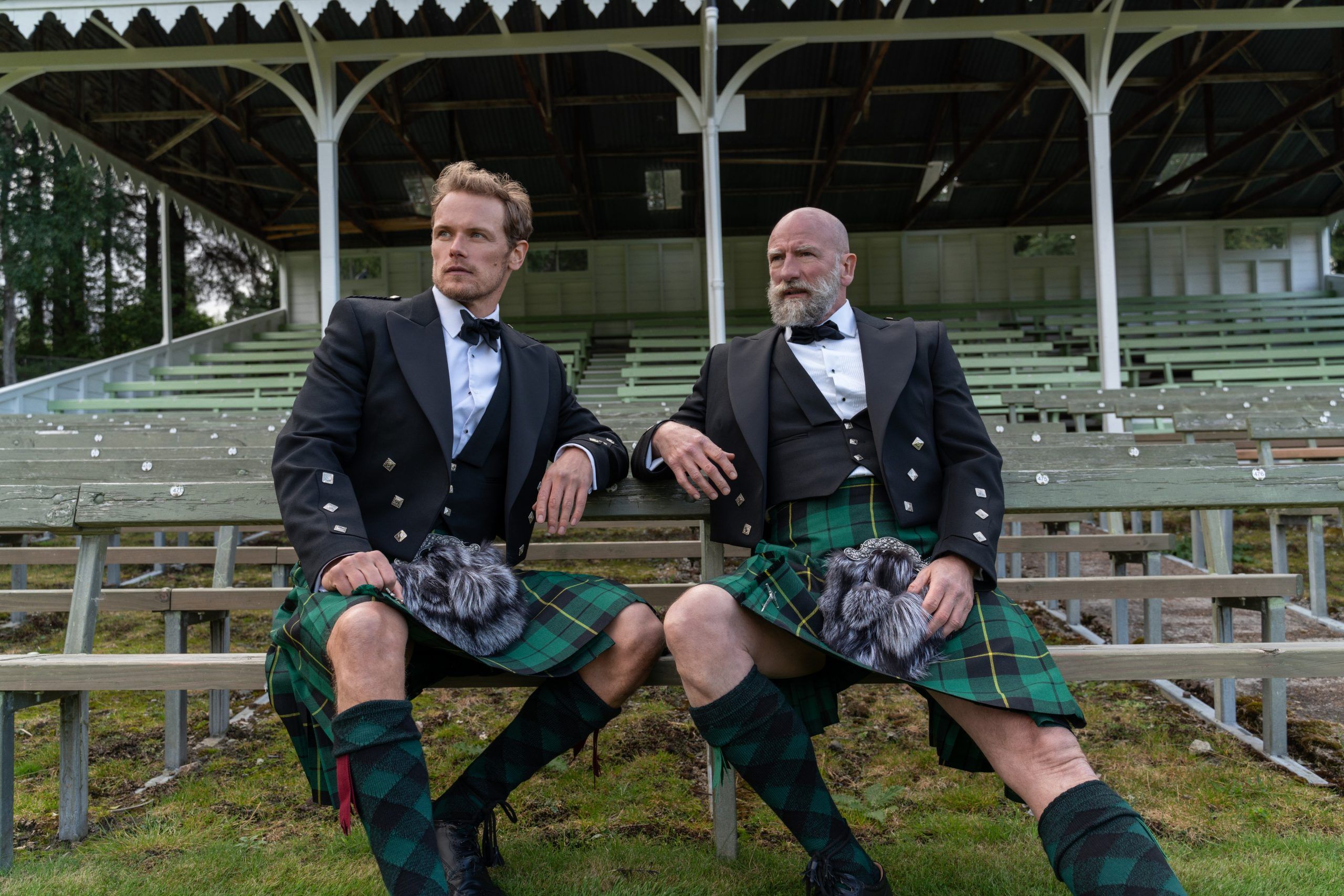 Starz has already previewed a couple of the locations Heughan and McTavish would visit in the series, according to TVLine. The two will drive to Glencoe (or Glen Coe), a Highland region where a historically noteworthy massacre took place during one of Scotland's most fierce clan feuds (via Encyclopedia Britannica). They'll also visit the Culloden Battlefield, which was featured in Outlander.
In addition to seeing famous historic sites, Men in Kilts promises to take a closer look at Scottish history and culture, including speaking with local historians and trying out traditional crafts. "The series weaves together Highland culture and history, much like the iconic plaid of Scotland," Starz original programming chief Christina Davis said in a statement to TVLine.