Anyone who saw the pilot of "Big Sky" can attest to the fact that this is a show that isn't afraid to make some big changes. At first glance, the series appears to be about two detectives, Cody Hoyt (Ryan Phillippe) and Cassie Dewell (Kylie Bunbury), as they not only solve cases but also build a romantic relationship. Of course, things become tricky when Cody's ex-wife, Jenny (Katheryn Winnick), is still involved and works as a freelance detective for Cody's firm.
It appears to be a typical suspense series, but when Cody is murdered in the first episode, everything is turned upside down. Given Ryan Phillippe's celebrity, it came as a surprise to anyone who was watching at the time. Fans were captivated by the fact that the show's entire dynamic might shift in an instant.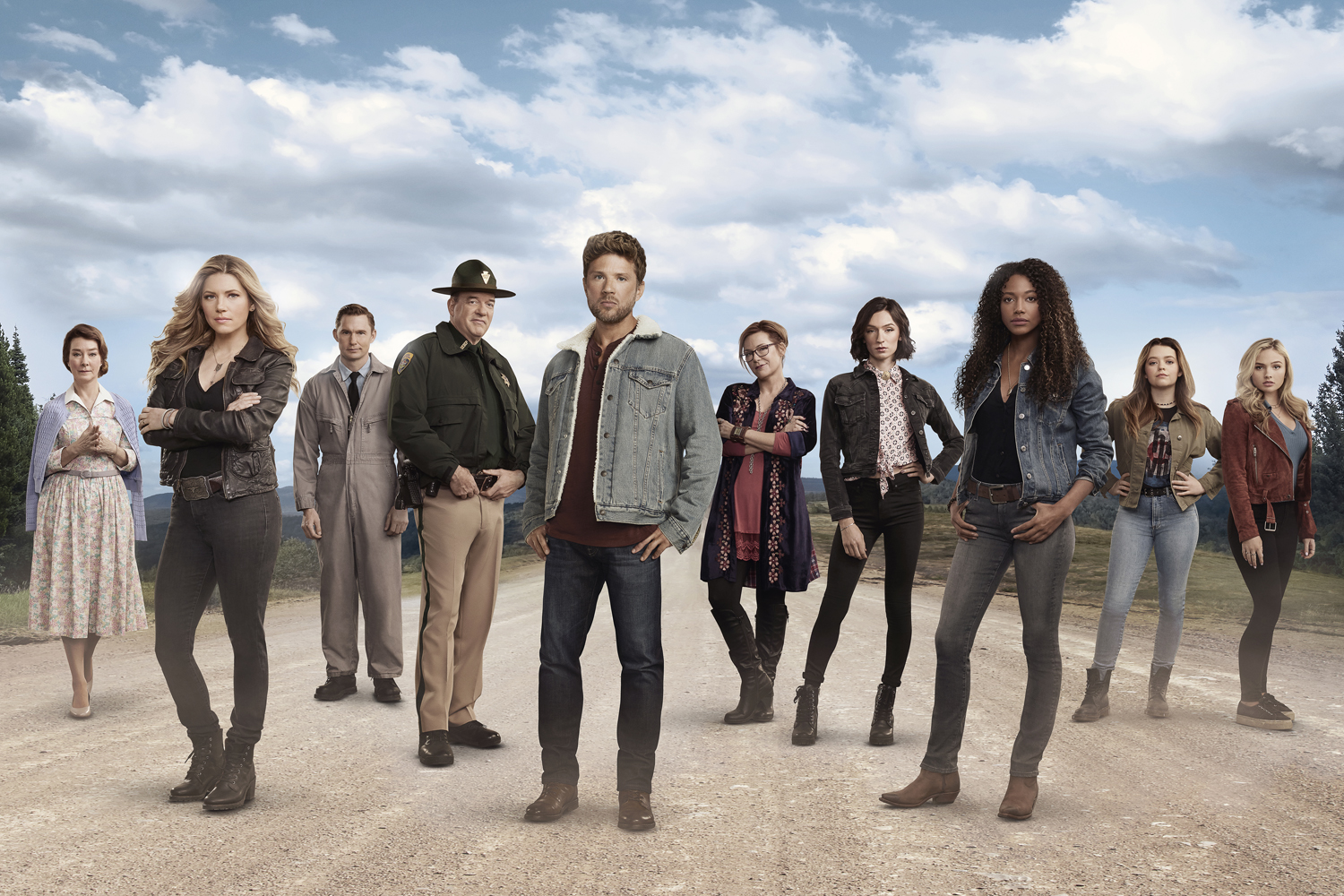 The show was renewed for a second season before the first ended, promising even more twists and turns. Season 2 of "Big Sky" will feature the following events.
When will Big Sky Season 2 be available?
Season 1 of "Big Sky" premiered in November 2020, as did many other shows at the time. As a result of the COVID-19 pandemic, many productions were put on hold, and instead of fresh seasons of people's favorite shows premiering in September, as is customary, they were pushed back to November and December. Assuming no further delays into 2021, "Big Sky" should be delivered in September 2021, in line with previous releases.
Behind-the-scenes positions at ABC have already been filled in a number of ways. In Season 2 of "Big Sky," Elwood Reid will take over as showrunner (via Deadline). Reid joined "Big Sky" as an executive producer halfway through Season 1, but he'll now take over as showrunner from David E. Kelley, the creator of "Ally McBeal" and "Big Little Lies." Kelley will remain an executive producer on the film.
Who will star in Season 2 of Big Sky?
The cast of "Big Sky" Season 2 will almost certainly remain virtually unchanged.
Unless something unexpected happens in the interim, Kylie Bunbury and Katheryn Winnick will reprise their roles. Throughout the first season, their characters have gone through a lot together, evolving from unstable foundations to people who truly rely on one another. Season 2 will be intriguing to watch how their bond is tested.
Ryan Phillippe's character was killed off early in the show's run, although he could reappear in the form of a flashback or vision. Obviously, this is all speculation, as there has been no official word on Phillippe's future role in the show, but keep an eye out for it.
John Carroll Lynch, Brian Geraghty, Ted Levine, and Dedee Pfeiffer are among the other performers who could appear in upcoming episodes of the show. Pfeiffer's sister, Michelle Pfeiffer, is married to David E. Kelley, the creator of "Big Sky."
Related – The Storage Wars – Every Detail You Should Know in 2022
Big Sky Season 2 has a plot, but what is it?
Cassie and Jenny are on the hunt for the men responsible for a series of abductions in Montana, as well as Cody's death, throughout the first season of "Big Sky." They may not get along at first, but they eventually put their differences aside in order to give Cody's life some closure.
Cassie and Jenny have been through a lot together, and while there aren't any storyline details regarding where Season 2 might take them, it's safe to assume they'll be dealing with another mystery. Huge Sky country is a big location, full of robbers and murders. Cassie and Jenny are likely to establish themselves as a detective team in Season 2, solving cases that the police are unable to solve.
Related – Doom Patrol Season 3 – Everything We Should Know
Going into Season 2, it's a good idea to be skeptical of what "Big Sky" has to offer. Season 1 featured plenty of surprises, and Season 2 shouldn't disappoint. It's a good idea to remember everything you've learned so far "We've set up that no one is secure in this universe, and there are a lot of horrific things that happen in the backwoods of Montana," Big Skywriter Maria Sten said to Entertainment Weekly. In that sense, we're quite pleased to introduce new characters, new narrative lines, and new cases that will spice up the program and throw a wrench in Cassie and Jenny's daily routine."